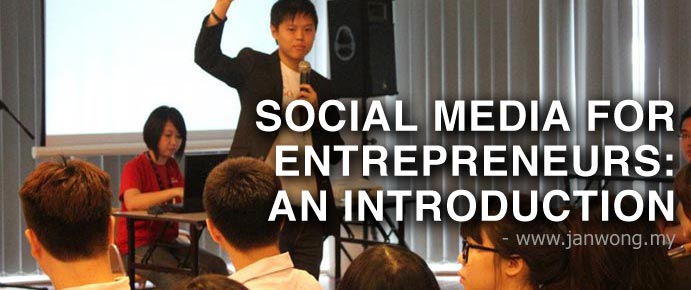 About two weeks ago I was invited to speak to 120 aspiring entrepreneurs at a workshop hosted by Prudential Malaysia under the RU Ready campaign, specifically targeted towards college / university students and young adults. It was an exciting opportunity as I always enjoy sharing with young people but yet a humbling experience to be speaking alongside two well established entrepreneurs, Candice Lee (Sales Director of Capital Asia Group) and Timothy Tiah (Co-founder of Nuffnang).
Speaking to young entrepreneurs always reminds me of the excitement of being an entrepreneur, especially when you've a new idea in mind. You just can't stop thinking and talking about it with the intention to grow the idea and eventually commercializing it. However, any entrepreneur would tell you that the journey won't be easy. It'll be tough. That's because…
Entrepreneurship isn't science
One of the key attributes of an entrepreneur is to not fear failure, so much so that if you're afraid of failing, you won't cut it as an entrepreneur. It is a never ending journey of trial and error and what worked for Mark Zuckerberg or Steve Jobs may not work for you, simply because there's no one fixed formula to success in entrepreneurship.
Similarly, there is no fixed formula to social media success
In the excitement of establishing a new business as an entrepreneur, many approach social media as if it is the cure to business problems or the formula to a successful business. The thing is, entrepreneurs must remember that building your social media presence is similar to building a business. It takes time, commitment and dedication that grows through time.
Social media can be part of the cure or formula, but never THE cure or formula
Social networks are a gift to entrepreneurs. It is only until the introduction of social networks that entrepreneurs are able to start at a faster pace. Think about it – you've resources on blogs, video content on YouTube, and a whole world to explore and to be in contact with potential investors, partners or buyers via Facebook, Twitter and LinkedIn.
Is there more?
This is the introduction to a 4-part series on social media for entrepreneurs so stay tuned for more!
[ Introduction | Part 1: The Basics | Part 2 | Part 3 | Part 4 ]
Here are the slides to my sharing session at the workshop if you're interested:
Quick access to the series:
[ Introduction | Part 1: The Basics | Part 2 | Part 3 | Part 4 ]