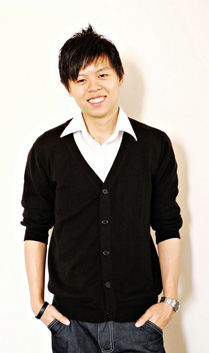 Jan Wong, is an entrepreneur, youth advocate, and founder of OpenMinds, a MarTech startup in Malaysia that bootstrapped their way up to a recent valuation of USD5 million within a span of 5 years. Starting at the age of 17, he has ventured into eight businesses, a part time lecturer at the Asia Pacific University (APIIT / APU), a certified e-commerce consultant, published an academic journal during his Masters degree, sits on the Academic Advisory Board of Sunway University, Sunway College and KDU University College, a panel consultant on BFM and more recently, listed on the Forbes 30 Under 30 Asia 2017 list under the media, marketing and advertising category.
The Early Years
Jan's journey is likely to have begun back during his childhood days, 7 years old, where he successfully sold plain A4 pieces of paper to almost every class in school during the examination season to satisfy the 'demand' for scrap paper for the upcoming math's paper. As he grew slightly older at the age of 10, he began selling trading cards, making more than 5 – 10 times the cost but eventually splurged the profits on books, comics and model cars.
The Now
Online Strategist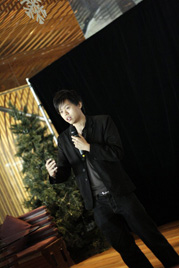 Jan is often seen applying his resourceful insights in today's organizations as an online marketing consultant, strategically implementing online solutions for greater presence online as he strongly believes in INTEGRATION of technology into today's businesses, such as social media.
As an online strategist, he has worked with brands as a consultant since his university days which eventually led him to found OpenMinds, which now works with brands locally and across borders such as Nestle, Bosch, Sime Darby, Vinda Group, AIA Group, Prudential, Acer, BenQ, IJM, KyoChon, MICPA, Lelong.my, Berjaya Corp, CIMB Bank, FIMM, IBBM, MIA and more in various aspects of social media from strategy, analytics to technology development.
The core of his work involves providing advice on how best one can present a person, brand or business online through strategic planning and positioning for maximum results. For those without a clear forward vision, mission and communication plan, Jan steps in to formulate an effective online 'go-to' strategy to suit the business / brand value for clients to identify with it better online. He understands that brands and business may have problems with their existing online strategy and he is ready to help them gain control of their online marketing strategy, making it work.
Startups
Jan's passion in entrepreneurship has also led him to work with startups as a mentor in multiple startup events such as with Startup Weekend and Lean Startup, as a judge for startup competition and business pitches, and also invited to speak with thousands of aspiring entrepreneurs to date in various conferences and events. Through OpenMinds, Jan is also seen providing one-to-one mentorship in building businesses and has led startups to become profitable with actionable guidance.


Jan has also been featured on print media such as The Star, The Edge, Personal Money, Focus Malaysia, Malaysia SME, BFM, The Vulcan Post, Asian Entrepreneur Magazine, Forbes, Nanyang, Sin Chew, The Malay Mail, and more on entrepreneurship, digital marketing and more recently, the SME industry in Malaysia.
The Journey
Having completed high school at 16, Jan enrolled into University College of Technology & Innovation (APIIT / UCTI)  to pursue his Degree in Internet Technology and also started to work as a Technical Assistant in the institute. At the age of 18, he started his first business – Genesis IT Solutions & Services with a close friend and subsequently led to his second business cum hobby, Shirts 4 Real, an independent t-shirt label with his childhood friends which was featured on local publication Business Times (NST) in 2008. What's interesting to note is that both businesses started with zero capital and has yet invested a cent in advertisements since inception and yet remains sustainable until today, relying fully on online marketing and strategic positioning.
It is also just a year after that where Jan underwent training under ICECC and eventually became certified as a Certified E-Commerce Consultant at the age of 19. He then graduated with a first class honours and was immediately accepted into a Masters programme by the very same university, given oversight by Staffordshire University, UK and acquired a distinction for the programme in 2011.
It is also during the same year where Jan's academic research paper on the Social Media Integration Framework was published at the Global Communications Conference (GCA).
Throughout his life a student, he has also been actively involved in various entrepreneurship driven projects such as the Malaysian Entrepreneur Challenge in 2008 and 2009. He was given the opportunity to share his experiences and facilitated entrepreneurial / business seminars on various occasions. Jan also received the opportunity to represent Malaysia as a business delegate along with business owners from all over Malaysia to Thailand in 2008 and was the youngest delegate on the week-long trip.
Along the way, Jan's entrepreneurship abilities were constantly tested and failures were inevitable. Investment mistakes, inaccurate business judgement and oversights, he has been through them. However, his perseverance, vision and strife for success pushed him further as he continues to challenge greater heights, learning from past failures and to learn continuously without putting an end to the journey.
"Your mindset determines the size of the life game you play"
As an Entrepreneur
Genesis IT Solutions & Services made further progress, forming it's very own specialized subsidiary: Genesis Data Recovery Services catering to the niche data recovery industry in Malaysia, serving many SME / SMI and even MNCs and government bodies within the country and beyond – without any offline advertisement at all – businesses are generated 100% on an online basis.



In 2012, Jan went forward to establish Openminds Resources that functions as a startup specializing in social media, analytics and technology development with the sole objective of assisting today's businesses align themselves with the technological and rapid demands of the consumers. Since then, OpenMinds grew from a team of 2 to 30 in just 4 years and in 2017, has established their 2nd office in Hong Kong.
In late 2013, Jan became the director of Binkd in the Asia Pacific Region, an Australian based company focusing on digital contest campaigns on social media platforms.
Speaker


Jan has also been invited to speak in various entrepreneurship and marketing events to share his startup experience and his knowledge in the area of online marketing. This includes events at various universities, startup conferences, representing Malaysia to speak at the International Green Productivity Conference amongst international delegates on using social media to promote green technology, the Global Communications Conference, an eCommerce session for Groupon Malaysia, an entrepreneurship workshop hosted by Prudential Malaysia and more.
As a Youth Advocate
Malaysia's Online Fashion Entrepreneurs' Weekend (MOFEW)

The Malaysia's Online Fashion Entrepreneurs' Weekend (MOFEW) was created with the objective to highlight young Malaysian online fashion entrepreneurs and successfully drove over 40,000 visitors at the actual event in 2010! Once again, more than 90% of the marketing and promotions were done using the online platform and MOFEW returned twice the size in 2011 at one of Malaysia's largest exhibition centres.
Calvary Church KL


Jan's passion for the youth stems out from years of active involvement amongst the young people, serving as Calvary Church Kuala Lumpur's musician, youth cell group leader, events coordinator and recently in 2009, as the youth president leading 8 core leaders, more than 20 lay leaders and multiple departmental teams.
Throughout his service, Jan has organized and coordinated youth camps, concerts, church-wide events and has also been leading the youth leadership building program being both the speaker and program director himself reaching internal youth leaders, and from hundreds to thousands of youth through his service in many ways within his home church and beyond.
Lecturer @ Asia Pacific University of Technology and Innovation


His passion for youth entrepreneurship took on a new level when he was offered a part time job as a lecturer at one of Malaysia's top IT Universities – the Asia Pacific University (formally APIIT/UCTI) at the age of 23, allowing him to share his experience and knowledge at a ground level – a quest to reach out to a greater number of young people and future entrepreneurs!
Advisory Board Member @ Sunway University, Sunway College and KDU University College


Jan has also been involved as an advisory board member along with other industry leaders to assist renown institutions in structuring IT / Business IT programmes. This involves a thorough review of current and upcoming programmes and to suggest modules that are inline with today's industry requirements.
The Future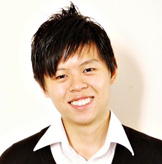 The journey definitely does not end here! In fact, it is just the beginning of even greater things to come. Although it will not be an easy road ahead as life continues to throw challenges but one thing for sure – it will be worth it all. My goal is to be inspiration but at the same time, to be inspired by your successes, your failures, your story, YOU, so that we can build our entrepreneurial career together for the better.