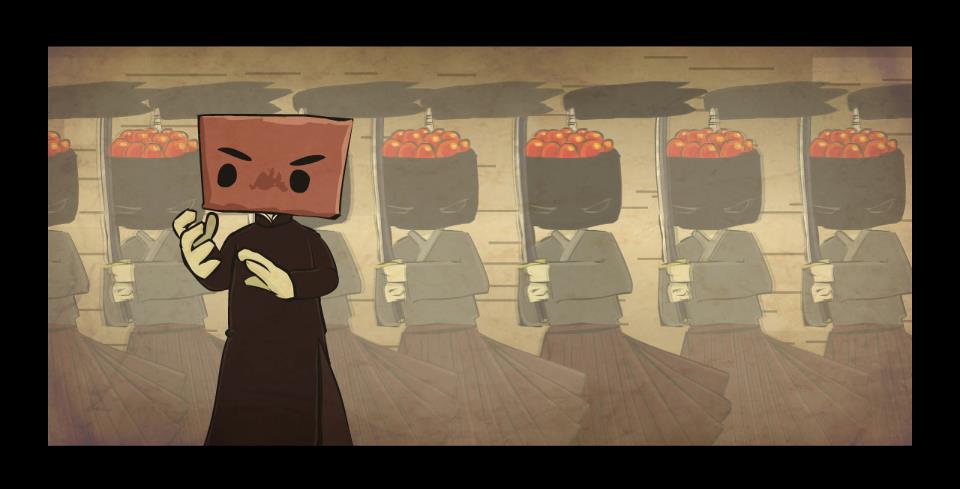 The local dried barbecue meat industry in Malaysia has always been competitive especially when the Lunar New Year is around the corner as it is commonly made as gifts during the festive season. The delicacy producers, however, have been relying on traditional promotional methods over and over again – television commercials, radio commercials, print ads, in-store promotions, roadshows to popular shopping malls, giving out free samples and etc until recent.
The Change
Wing Heong, one of the producers of this delicacy decided to make a change. A change in which was told (after the campaign) that yielded unexpected results and a visible increase in sales – all through a single interactive video (as below) shared primarily on Facebook.
My first reaction was: "Whoa! This is REALLY smart!" and I instantaneously shared it. The thing is, I wasn't the only one.
Here are three (3) important aspects to learn from this interactive video social campaign:
#1: One size cannot fit all… Know who you're targeting
The barbecue dried meat has been a delicacy for years especially among the Chinese community during the Lunar New Year. This product has been popular among the older generation and Wing Heong wanted to go beyond that – to also reach the younger (tech savvy) generation of today which led to the development of this campaign. If you would to think about it, a full-fledged digital campaign may not be able to reach their existing (more mature) customers as there's a digital divide – it was a risk they were willing to take which leads to my next point…
#2: To know them well… And use the right approach
"We came out with the Superhero character called 'Yok Man' to represent the new generation and to rebrand Wing Heong so it would be perceived as a young and vibrant brand as opposed to a traditional brand." – Wilson Pee, creator of the interactive video campaign
Wing Heong took time to understand their audience. They knew they needed to be different from their competitors who were also using digital animation to reach out to the consumers. They created an animated character that was closely representing kungfu legend Yip Man that was made popular in a recent Hong Kong made movie, a movie the local Chinese were able to identify to easily.
On top of that, the fictional storyline is closely knitted to Malaysia and the introduction of another popular local delicacy, the Seremban Siew Pau (baked dumpling) to draw a greater relation with the Malaysian-Chinese target audience.
#3: Drive them home… By giving them something to remember you by
Marketers understand the importance of creating memorability with their consumers. Visuals and content are both important and great but what makes a campaign memorable? With a young and engaging story line in place, the creators of the Wing Heong campaign allowed their target audience to actively interact with the characters itself by punching in commands to assist 'Yok Man' in defeating his enemies.
The Results
This interactive video garnered 565,792 views to date, shared over 131,000 times and "Liked" over 243,000 times on Facebook.
If an average Facebook user has 130 friends, the video and the name 'Wing Heong' has potentially reached more than 17 million impressions on the most popular social network in Malaysia. Sure, anyone can create an interactive video and it may garner even more views but what made Wing Heong's campaign standout wasn't just the video but the ingredients and groundwork behind it that made it work.
The combination of the above made the character 'Yok Man' into an immediate icon simply because the consumers are now able to identify a kungfu legend and an engaging story line to the brand.