In case you're wondering – yes, this site also reveals part of my happenings in life, injecting a little bit more flavour to the site as a whole; something lighter than the usual information dosage, especially for the weekend :)
It has been about a month now since MOFEW 2010 and lots of back-end work have took place ever since – compiling of data, closing of accounts and various follow-up duties. The result? We finally managed to get the Official MOFEW 2010 Report up and it can be downloaded over here (5mb)! This 32-page report contains the many aspects of the project including statistics, pictures, feedbacks, media write-ups and also a special page highlighting some very interesting facts of MOFEW! I'm sure glad it's all done especially when it took out an entire month! Have a look at the report!
Do take a look at what the Malaysia's Online Fashion Entrepreneurs' Weekend is all about on the official Facebook page and for pictures, too!
Despite the busy schedule, thankfully, I was still able sneak some time out for the premiere of Legend of the Guardians: The Owls of Ga'hoole in 3D last Monday at Pavilion Kuala Lumpur. It was a very good movie with a decent storyline, couple of laugh-worthy scenes, awesome visual graphics and a pretty catchy theme song by Owl City! If you're intending to watch it, 3D is the way to go for this one! Oh, the tickets were free, sponsored by Advertlets, an Asian blog advertising network located in Malaysia.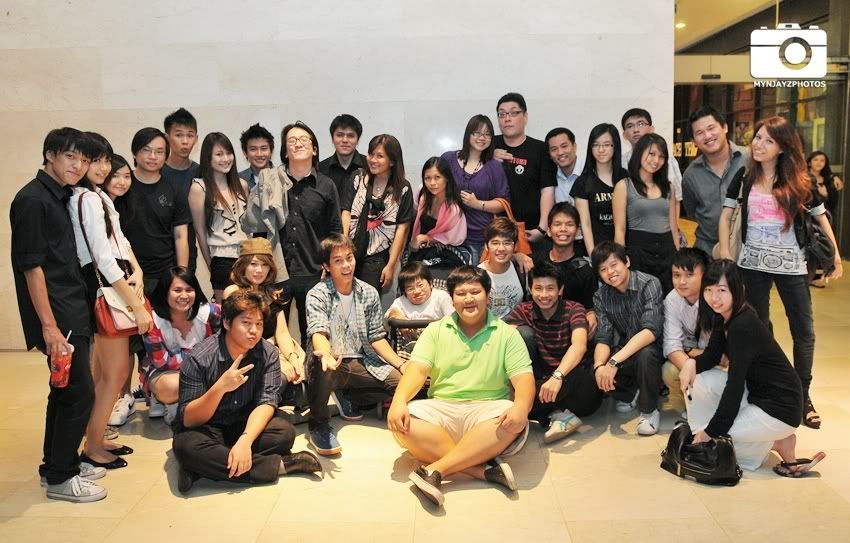 Looking ahead, I'm sure it's gonna be yet another amazing week with great opportunities to be unfold! There are several projects on the way and they'll will be leveraging on the power of social media for a greater measure of success. It's gonna be really exciting to work with companies that sees social media as an important element to their business and is willing to take the step to make the change. Will be sharing more on it when it is confirmed! For now, it's the weekend!
Speaking of social media, I can't help but to share this video I stumbled upon on YouTube:

Have a great weekend ahead!