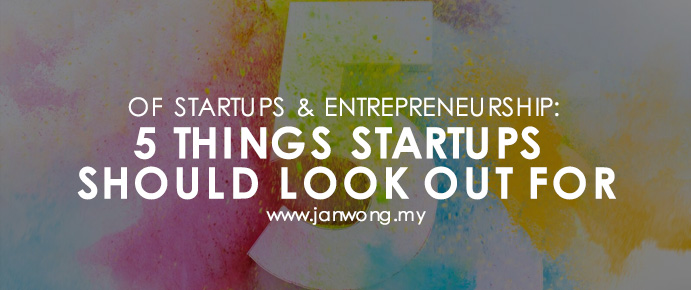 They say 9 out of 10 startups fail, and about 50% of businesses out there don't survive past the 5th year.
OpenMinds celebrated our 5th year just a couple of days ago and I am thankful that we are able to beat the statistical odds in coming this far as a MarTech company. Speaking about stats, here are some interesting ones we found over the past 5 years hustling:
100% bootstrapped
0 debts
2 offices, in Kuala Lumpur and Hong Kong (was at Kazakhstan before)
50 media features including Forbes Asia, BFM and more
900+ job applications received via our website alone
433 invited for interviews
78 made the cut
132 business enquiries received via our website
0 marketing dollars spent for customer acquisition
52 brands served, in over
10 countries across APAC and Europe
60 speaking engagements in corporations, organisations, and universities
15 startups mentored one-on-one
4 startups invested
5 internal products developed, 3 successfully launched, 2 running
Despite all that we've accomplished as a team, the past five years have been a gruelling one. We've experienced many ups and downs and below I've listed 5 things that startups should look out for from my experience throughout the course of OpenMinds:

#1: Make the tough decisions
Whether it is a business, team, finance or product matter, if it is for the better of the company, do it. Procrastinating or being sentimental over the matter usually results to decision paralysis – and that's critical for startups as it not only waste time, but money. You don't need to be ruthless in making tough decisions, but you'll definitely need to make them!
#2: Put people first
People has always been our biggest assets and has always been part of our culture. As important it is to build and ship products and services, it is equally, if not even more important to put your team first. By that, I don't mean you should give everything that are asked for, but to always ensure that their wellbeing, growth, productivity and successes are clear and achievable.
#3: Guard your cash
Be prudent on what you choose to spend money on, and always brace for rainy days ahead. From the beginning, we made effort to ensure we had enough savings to survive at least 6 months without income, and have allocations for business development (which includes scaling and investing into startups). It was a huge challenge and we had to go without salary for some time, but the results today are worth it.
#4: Put action to words
It is very easy to get caught up in a grand vision or ideas thrown across meetings. Don't let words wander off without an action plan. Take time to strategise and put-to-paper steps to make that vision or idea a reality. Never leave it to be "we'll come back to this" or "let's take time to think about it". Put it down, assign a lead to it and start making things happen.
#5: Never settle for 'now'
You are only as good as you were yesterday. Always invest back into your own company by consistently innovating. This is usually easier said than done because most effort will usually be placed into building sustainability where the results are more prominent and clear. However, neglecting continuous improvement and scalability will cause a plateau over time that can hurt the company more than you think.