Latest Post by Jan Wong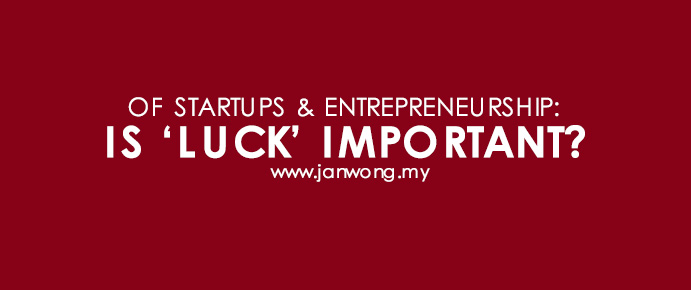 Do You Need Luck to Succeed in Entrepreneurship?
"Luck" has always been an integral part of the Lunar New Year celebrations. During this season, friends, family, loved ones, colleagues and advertisements all shout and wish for a "lucky" year ahead. But what exactly is "luck"? People usually associate luck with good fortune, having beat the odds to obtain or reach somewhere supposedly unattaina ...