Latest Post by Jan Wong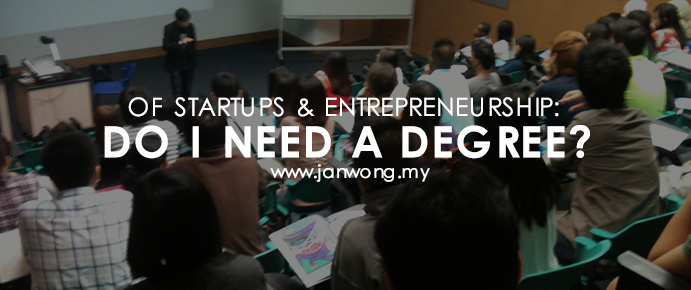 Will A Degree in Entrepreneurship Help You Become an Entrepreneur?
Startups are a trend these days. Most people, especially students dream to live the seemingly exciting life of an entrepreneur, working whenever and wherever they want, making money by the millions as VCs pour in the cash. Ah, what a dream. I don't blame them though, not when the spotlight is often on individuals that raised millions and have "be ...